If you are not familiar with the term or concept of remarketing, you may be missing out on opportunities to reduce your Total Cost of Ownership for technology assets. Learn more here, and then let our team show you how to add significant value to your technology asset management program.
Remarketing Flyer
Remarketing provides a way to liquidate equipment and actually gain a return before the equipment becomes a liability due to disposal or recycling costs. Remarketing allows you to:

Sell an unused asset, which may include selling the equipment in its entirety or having a remarketing/recycling company disassemble it for parts.
Liquidate outdated assets (often technology) that are no longer of value to the school. Often there is a planned retirement schedule for computers, but it is not uncommon for unused assets to be found taking up valuable storage space.
Protect your data. Often data hasn't been properly destroyed, thereby exposing an organization to legal or non-compliance troubles.
Desktops
iPads
Chromebooks
Laptops
Macs
Tablets
Servers
Flat Panel Monitors
Telecommunication Systems
Copiers
Network equipment
Providence Capital Network (PCN) maintains relationships with several qualified remarketing companies. One of our best partners is with HOBI, a leading asset management and electronics recycling/remarketing company with several facilities around the U.S. They are R2 & ISO 14001 Certified1 and have partnered with us to successfully manage school projects for nearly a decade. When school leaders review strategies for decommissioning technology assets, several factors should be considered:

Data Security. Who has access to the data residing on a device? What experience or certifications does the vendor provide to effectively destroy the data? With PCN, you can know that the entire erasure process is secure. Your sensitive information is destroyed with the option to utilize the same rigor used for the Department of Defense.
Maximized Economic Return for the Assets. Our team delivers a vast distribution network, including domestic, international, wholesale, retail, and online.
Customized Web Store for Easy Community Sales. If you like offering used technology to your community, but the headaches of managing a sales and help desk are overwhelming, we can help. Our customized web store allows you to sell locally with ease; furthermore, the assets that don't sell can be liquidated through our wholesale distribution and/or other online channels. This well-designed solution allows you to offer value to local constituents; it removes the labor burden from your technology staff, and it maximizes revenue.
Efficient Management of Logistics. When you ship your equipment, Providence Capital Network will facilitate receipt, or we will arrange reverse logistics whereby our team will pack and pick up the equipment from your location.
Reporting and Compliance. Our clients receive a thorough report that tracks each device. The report itemizes date of receipt, asset tags, serial numbers, specifications, condition, and more. Further, we offer a Certificate of Data Destruction to document that your valuable data has indeed been destroyed.
Experience and References. With our expertise in the education market, we have secured the best remarketing/recycling partners available.
Timely payment. We make sure you receive prompt payment for remarketed assets.
1 These certifications deal with responsible recycling and environmentally safe materials and equipment management.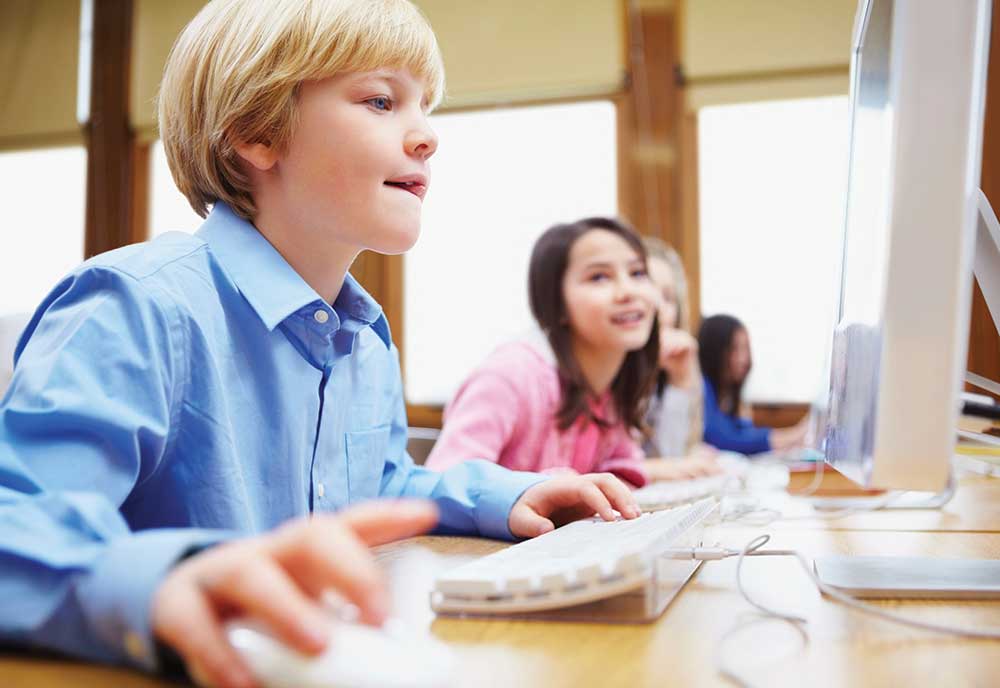 Whether you need to decommission a large volume of devices or you only have a small load of unused equipment, simply contact us to get started.

You can either send us a list of assets for a complimentary valuation, or we can immediately arrange for pick up of your equipment within the week if you would like to participate in our Revenue Sharing Maximization Program (see details below), where we do the legwork and you keep the majority of the remarketing proceeds. Call now to learn which option is the best fit for you.
John is accessible, responsive, and he takes time to explain proposals. He introduced us to a remarketing program that generated revenue previously forfeited by the district.
Director of Technology Illinois Public School District
Revenue Sharing Maximization Program
Our Work
Equipment pickup
Data erasure
Thorough audit
Physical cleaning
Multi-channel sales (wholesale, retail, domestic, international, online)
Receive minority % of sale proceeds
Your Work
Approve scheduling of pickup
Approve sale amounts
Receive majority % of sale proceeds